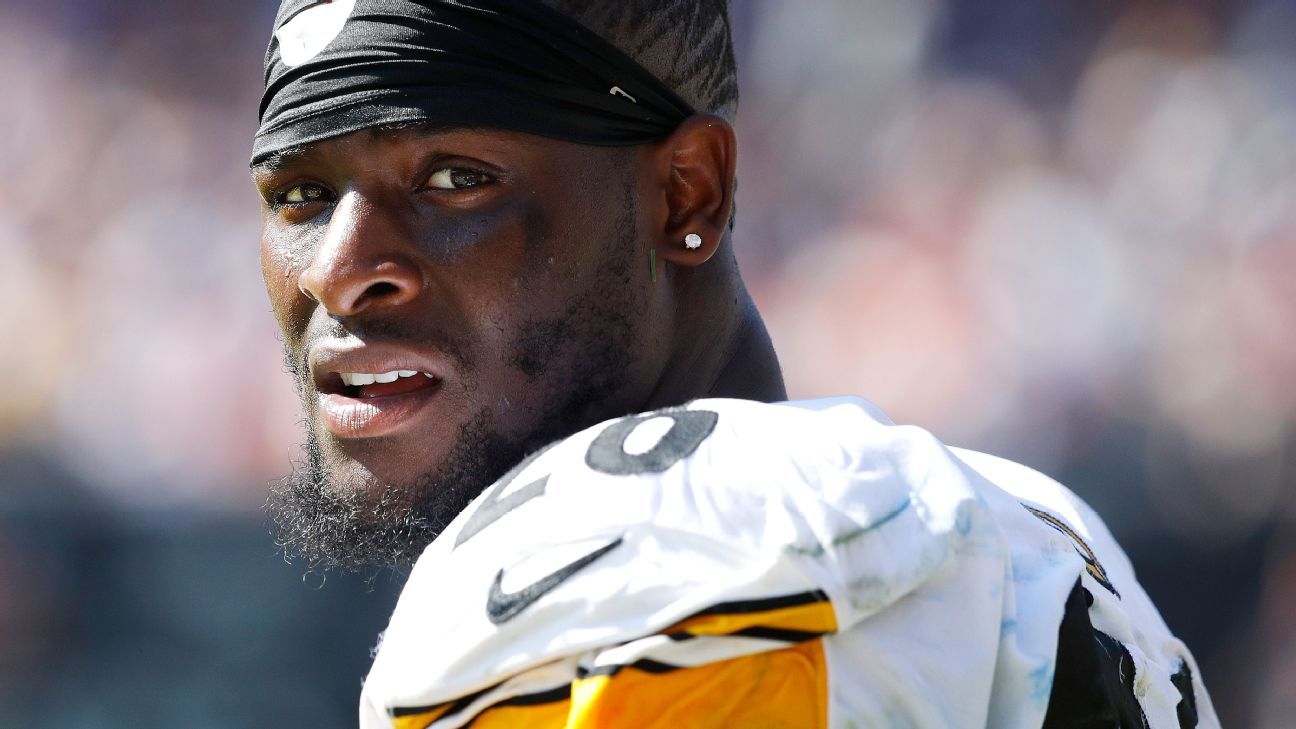 As NFL training camps ramp up, NFL Nation looks at who isn't reporting to camp, what they're looking for and how long their absences might last.
Current contract: With the Raiders having exercised their fifth-year option on Mack for the 2018 season, he is in line to make $13.486 million this season. He was the No. 5 overall draft pick of the 2014 draft.
What he's looking for: Hard to say, really, since neither side is talking, though there is a sense that Mack may be a tad miffed that he has not been locked up yet with an extension after being named the NFL's Defensive Player of the Year in 2016. Since then, the Raiders have locked up two of Mack's draft classmates in quarterback Derek Carr with a $125 million deal and right guard Gabe Jackson with a $55 million extension.
Why he's holding out: Mack's agent, Joel Segal, said he will not talk about his client, not even with the belief that Mack may be waiting for Los Angeles Rams defensive tackle Aaron Donald, the reigning NFL DPOY, to sign his extension. The thought is that Donald also may be waiting on Mack in a staring contest to see who sets the market for defensive linemen, with the second player to sign becoming the league's highest-paid defensive player.
How soon it gets resolved: This is strange, considering Raiders general manager Reggie McKenzie has said since last summer that he wanted to lock up Mack long term. Jon Gruden said one of the reasons he returned to the sideline was to "coach that man." And yet, at the owners meetings in March, McKenzie (jokingly?) asked me if I had a spare $100 million lying around to help him pay Mack. If you're into conspiracy theories, who blinks first, Mack or Donald? — Paul Gutierrez
Current contract: Bell will play on a franchise tag of $14.5 million after failing to reach a long-term agreement with the Steelers for the second straight offseason.

What he's looking for: The Steelers wanted to sign Bell to an extension and last offered at least $14 million per year on a five-year pact. But the deal was low on guarantees, which is customary for Steelers contracts, and the team was hesitant to over-inflate the running back market.
Why he's holding out: This one's simple — Bell isn't under contract and is exercising his leverage to preserve health. Bell has not signed his franchise tender and likely will wait until early September to do so. This was always understood between both parties as they negotiated through the summer.
How soon it gets resolved: There is no clear-cut resolution. Bell most likely will play one more season with Pittsburgh before hitting unrestricted free agency in 2019. The Steelers will give him the ball another 350 to 400 times and then say goodbye. Neither side wants this, but they wouldn't budge on contract terms. — Jeremy Fowler
Current contract: Thomas has a year left on the four-year, $40 million extension he signed in 2014 after the Seahawks won Super Bowl XLVIII. That deal made Thomas the NFL's highest-paid safety in terms of annual average when he signed it, but he's since fallen to sixth, with Kansas City's Eric Berry topping the list at $13 million APY and teammate Kam Chancellor ($12 million) also among those who have passed him up. Thomas is set to make $8.5 million in salary in 2018 — if he plays, that is.
What he's looking for: Thomas is looking to secure what could be his last big payday as he enters his age-29 season after missing seven games due to injuries over the past two years. He hasn't commented publicly on the specifics of what he's seeking, but it's a safe bet he wants something that at least matches, if not tops, what Berry makes on average on the deal he signed in February 2017. The two entered the NFL together in 2010 and have been considered the league's preeminent safeties since then. Also recall that Thomas, when asked last offseason about when he got over thoughts of retirement following his season-ending leg fracture in 2016, mentioned Berry's deal as a motivation to continue playing.
Why he's holding out: Thomas feels he has earned an extension after three Pro Bowls and one All-Pro season since he signed his current deal. And he feels he deserves it now, given how the Seahawks' M.O. has been to extend their core players a year before free agency, which is where he sits contractually. As Thomas alluded to a recent Instagram post, he realizes that his best chance at getting a new contract might be getting it from another team. That's why he called for the Seahawks to trade him if they aren't going to extend him.
How soon it gets resolved: Probably not anytime soon. The Seahawks haven't been in negotiations with Thomas on an extension and they don't seem at all interested in giving him a new deal on his terms while his current one has a year left. Nor does there appear to have been any serious discussions with the Dallas Cowboys about a trade of late. And Thomas seems plenty dug in himself, enough to subject himself to exorbitant fines by holding out from training camp. Perhaps the Seahawks' play is to hope that the Cowboys sweeten their offer as the season opener draws nearer. If not, this could last late into the season, when Thomas would have to be present for the minimum number of weeks to avoid having his contract toll into 2019. — Brady Henderson
Current contract: Donald is in the final season of his rookie contract and is scheduled to earn $6.9 million.
What he's looking for: It is unclear exactly what Donald wants. Donald's camp and the Rams have kept mum on negotiation specifics. But it is widely thought that Donald, the reigning NFL Defensive Player of the Year, is seeking to not only become the highest-paid player on defense, a figure that would pay him at least $20 million a season and would rank his salary among that of some quarterbacks, but wants to reset the market for defensive linemen.
Why he's holding out: Donald was named the NFL's Defensive Rookie of the Year in 2014, is a four-time Pro Bowl selection and a three-time All-Pro. Needless to say, drafted No. 13 overall in 2014, he has significantly outperformed his rookie contract, which last season he said paid him only $1.8 million. Donald is holding out so that his compensation rewards his past performances and pays him the value he feels he adds to the team.
• Previewing all 32 training camps
• Colts could be AFC South surprise
• The crucial role of the QB coach
• Perriman has six weeks to prove he can stick with Ravens
• Training camp dates, sites for all 32 teams
How soon it gets resolved: There is no timetable. Donald's contract dispute dates to 2017, when he held out of training camp and reported on the eve of the season opener — without a new contract. Donald must report by Aug. 7 in order to reach unrestricted free agency after the season, but it is thought that deadline — and the potential ramifications of remaining a restricted free agent — is not one that will force Donald to report. — Lindsey Thiry
Current contract: Jones has three years and $34.425 million left on the five-year, $71.25 million extension he signed in August 2015, a deal that included $47 million guaranteed. Jones is due to make $10.4 million in 2018.
What he's looking for: Jones hasn't publicly commented about his contract situation, but his representation has made it clear he's looking for a raise through a revised contract. Jones' $14.25 million average for the duration of the contract stands ninth among all receivers. And the guaranteed money is tied for third most among receivers alongside DeAndre Hopkins. The Falcons told Jones they have no plans to rework Jones' contract at this time but have no issue addressing the matter next year.
Why he's holding out: As explained above, Jones wants a raise. Those supporting Jones would say he's arguably the the best receiver in the league and has outplayed his contract. There's no question how much Jones means to the success of the Falcons' offense, so his side no doubt believes the team eventually will cave in a holdout situation, considering his value and how not addressing the issue could negatively impact the Falcons' Super Bowl aspirations.
How soon it gets resolved: That's unclear. The Falcons have prioritized signing left tackle Jake Matthews, nose tackle Grady Jarrett and strong safety Ricardo Allen. Nothing is likely to happen with Jones — if anything — until the other three are signed to extensions. Jones will get fined $40,000 each day he misses training camp. That might not be a big deal to him in the grand scheme. From the team's side, of course, general manager Thomas Dimitroff and coach Dan Quinn want to find an amicable way to resolve the matter, with owner Arthur Blank saying he's leaving the matter up to them. But the Falcons also don't want to set a new precedent by reworking a player's contract with three years remaining. Maybe they'll shift some money around like the Steelers did with Antonio Brown. Whatever happens, the Falcons certainly want Jones on the field for the Week 1 opener at Philadelphia. — Vaughn McClure


Source : ESPN