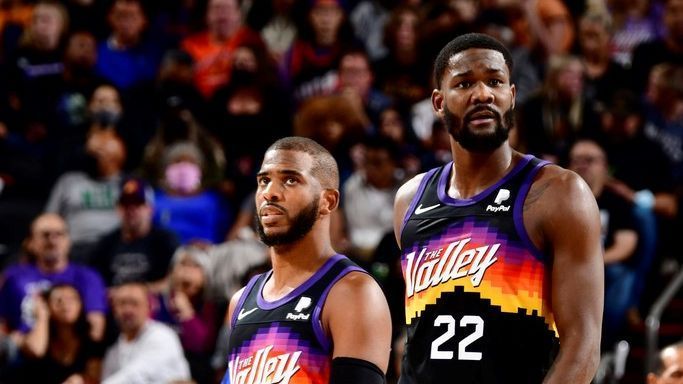 The Phoenix Suns set a franchise record on Thursday night by winning their 18th consecutive game by defeating the visiting Detroit Pistons 114-103.
The previous record was held by the 2006-07 Suns who went on to finish 61-21. Phoenix improved to a league-best 19-3 with the victory.
The Suns accomplished the franchise mark without guard Devin Booker, who missed the game because of a hamstring injury. With Booker out, Phoenix used a balanced effort to pull off the victory with seven players scoring in double figures, led by Cameron Payne and Cameron Johnson who each had 19 points off bench.
Chris Paul had 12 points and 12 assists, while Deandre Ayton had 17 points and 12 rebounds.
The Suns pushed the lead out to as many as 18 points in the third quarter, but the Pistons, who hold the worst record in the league, refused to go away quietly. They made it a one-possession game late in the third, but Phoenix quickly regrouped and held off Detroit to get the win.
Phoenix, which picked up win No. 17 against the Golden State Warriors on Tuesday, plays the Warriors again Friday night on ESPN.


Source : ESPN