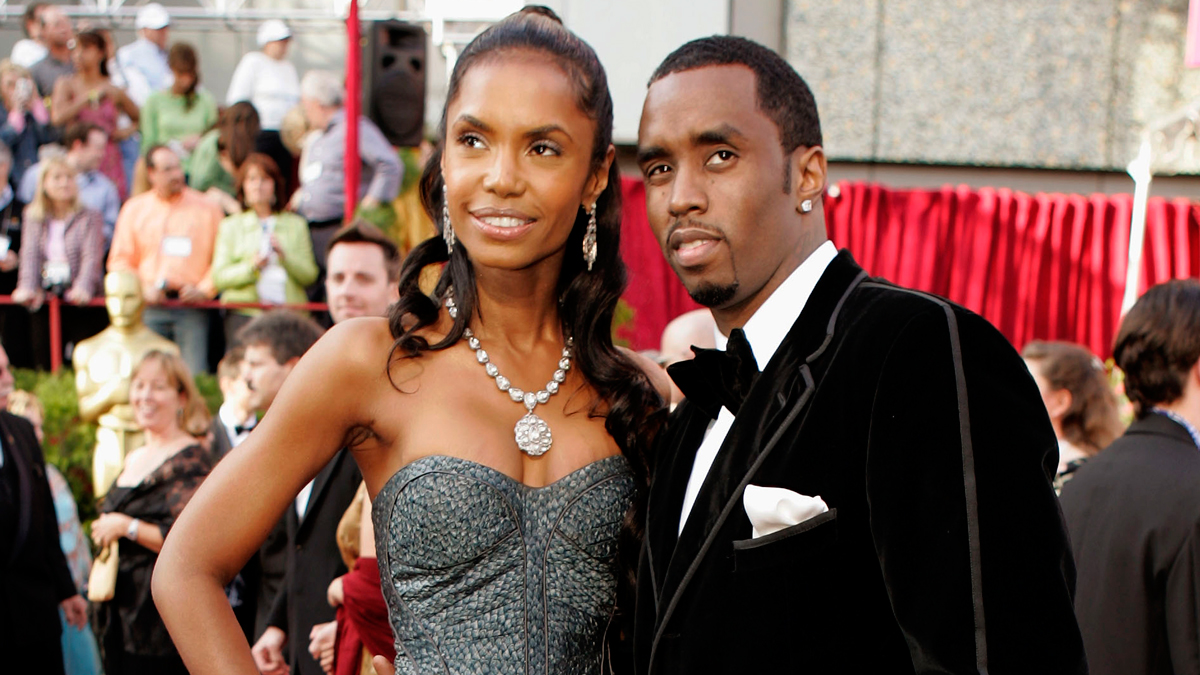 What to Know
Nissan Motor Co. said it'll dismiss its chairman, Brazilian-born Carlos Ghosn, after finding he under-reported his income 'over many years'

There's no reason to skip Thanksgiving dinner because of a salmonella outbreak linked to raw turkey

'Diddy' made his first public statements since the loss of Kim Porter, his longtime former girlfriend and mother of three of his kids
Get the top headlines of the day in your morning briefing from NBC 4 New York, Monday through Friday. Sign up for our newsletter here.
Nissan to Fire Chairman Following Misconduct Probe
Nissan Motor Co. said it will dismiss its chairman, Brazilian-born Carlos Ghosn, after finding that he under-reported his income "over many years," among other allegations of misconduct. The Yokohama-based company said the violations were discovered during an investigation over several months that was instigated by a whistleblower. Ghosn, 64, also allegedly engaged in personal use of company assets, it said. Nissan said it was providing information to the prosecutors and cooperating with their investigation. The allegations also concern another Nissan executive, its representative director Greg Kelly. Japanese media said Ghosn voluntarily submitted to questioning by Tokyo prosecutors. Nissan's CEO Hiroto Saikawa planned to prospose to its board that Ghosn and Kelly both be removed from their posts.
Rain Could Hinder Search for Victims of Northern Calif. Fire
The search for remains of victims of the devastating Northern California wildfire has taken on new urgency as rain in the forecast could complicate those efforts while also bringing relief to firefighters on the front lines. Up to 400 people fanned out to search the ash and rubble where homes once stood before flames roared through the Sierra foothills town of Paradise and surrounding communities, killing at least 77 people in the deadliest U.S. wildfire in a century. Wearing white coveralls, hard hats and masks, teams of volunteers and search and rescue crews poked through the smoky debris for fragments of bone before rains can wash them away or turn loose, dry ash into a thick paste. The so-called Camp Fire has destroyed more than 10,500 homes. A team of 10 volunteers, accompanied by a cadaver dog, went from house to house in the charred landscape. They scrutinized the rubble in five-minute sweeps, using sticks to move aside debris and focused on vehicles, bathtubs and what was left of mattresses.
Why a Salmonella Outbreak Shouldn't Ruin Your Thanksgiving
There's no reason to skip Thanksgiving dinner because of a salmonella outbreak linked to raw turkey. That's according to health officials who've been monitoring the year-old outbreak. But they say it's a reminder to properly prepare your holiday bird. Cooking kills salmonella. The ongoing outbreak and recall last week of ground turkey may nevertheless leave you with a few questions when reaching for a plate of turkey. Salmonella is considered widespread in poultry, and it's perfectly legal for supermarkets to sell raw turkey that has the bacteria. Even though salmonella is not prohibited in raw meat or poultry, regulators check to make sure the number of samples at processing plants that test positive for the bacteria is within standards. Rules are tighter for whole turkeys, and the industry says the chances of finding salmonella in whole birds are "exceedingly low."
'More Than Soul Mates': Diddy Mourns for Kim Porter
Sean "Diddy" Combs made his first public statements since the loss of Kim Porter, his longtime former girlfriend and mother of three of his children, saying they were "more than best friends" and "more than soul mates." Porter, a former model and actress, died unexpectedly at her Los Angeles home at age 47. Authorities haven't given a cause. Combs had been silent, but ha since sent a pair of tweets about Porter's death. "For the last three days I've been trying to wake up out of this nightmare," Combs said in a tweet that included a video of him cuddling up to a pregnant Porter. "But I haven't. I don't know what I'm going to do without you baby. I miss you so much. Today I'm going to pay tribute to you, I'm going to try and find the words to explain our unexplainable relationship."
Steve Carrell Hosts 'Saturday Night Live', Ella Mai Performs
On this week's episode of "Saturday Night Live," the show opened with a parody of Fox News' show "The Ingraham Angle", hosted by Laura Ingraham. Kate McKinnon played a baffled Ingraham, and made up hilarious excuses as to why the Democrats retook the House of Representatives during the midterm elections. Cecily Strong appeared as fervent Fox News host Jeanine Pirro. In the monologue, host Steve Carell started by talking about his new film "Beautiful Boy." The speech was quickly hijacked by audience members who all asked him to consider reprising his role as boss Michael Scott on the hit show "The Office." After resisting, Carell was confronted by his former costars from the show, Ellie Kemper, Ed Helms, Jenna Fischer and his wife, Nancy Carell. Carell played Jeff Bezos in a skit that showed the Amazon CEO explaining his reasoning for opening headquarters in New York and Virginia. Carell's Bezos hints that it had less to do with business and more to do with showing President Trump who's boss.




Source : Nbcnewyork