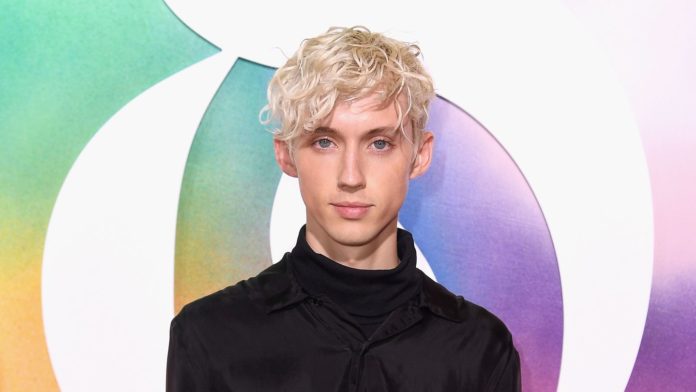 Troye Sivan's music career has been quickly heating up, with the artist clocking the release of his second album, Bloom, headlining a tour, releasing collabs with Ariana Grande and Charli XCX, and recording a Queen cover this year alone. But one thing convinced him to (briefly) hit pause on that passion to return to another: Boy Erased.
Sivan had been "waiting for the film that ticked all of the boxes," he told The Hollywood Reporter, and upon reading the script about surviving gay conversion therapy, "it was immediately clear to me that this was the thing that I wanted to do."
In the movie, Sivan plays Gary, who befriends main character Jared (Lucas Hedges) when they join the same conversion program. The story sparked memories from his own coming-out and inspired him to audition. "[That] was my worst nightmare before I came out, that my parents were not going to accept me and they'd want to fix me," Sivan said. "Many people are not as lucky as I've been in regard to family and friends being supportive, so any opportunity I can get to help change that, I'll jump at it."
For Sivan, knowing that these programs are still legal in most of the country and seeing the LGBTQ community's rights constantly in question has only added to the urgency of the film. Fortunately, he's already felt the positive impact the movie has made. "We're hearing people's stories and hearing people sharing their past [experiences] with conversion therapy or if they're in a tough spot with their family," he said. "The movie is serving a purpose in real life."
For a project he felt this passionately about, Sivan wanted to contribute as much as possible, so he "pushed, and pushed, and pushed" to write an original song for the film, he previously told MTV News correspondent Josh Horowitz. "Basically, from day one on the set I was, like, on this campaign in my head to get some music in the movie."
Without any official go-ahead, the "My, My, My" hitmaker started sending songs to director Joel Edgerton and inviting himself to music meetings until eventually, his beautifully haunting ballad with Jónsi, "Revelation," was born.
Watch Sivan talk about the song below.


Source : MTV